The launch of the Pharmacy Careers Summit 2023
The annual Pharmacy Careers Summit is a unique gathering of leaders in all fields of Pharmacy that will come together to discuss the amazing career opportunities that exist and are every changing in the fields of Pharmacy Practice in Australia today.

Never before in the industry has there been a single event that's sole purpose has been to focus purely on the career journeys of Pharmacists from high school through every stage of their career and supported by all the peak Pharmacy bodies in Australia.

Through an extensive program of conference sessions in the Auditorium, PCS23 brings together Universities, Peak Industry Member Bodies, Hospitals, Pharmacy Retail Banner Groups and Industry for discussions, insights and actionable steps to grow your career.

Attendees will explore the trends shaping Pharmacy and the practical actions that can be taken to build a resilient, exciting and sustainable career in the Pharmacy Industry in Australia.
By joining the Summit, you will be able to
As a high school student considering studying pharmacy, hear the amazing opportunities and experiences that are available by studying Pharmacy directly from leaders who are working in the fields of Community Pharmacy, Hospital, other Healthcare settings and Industry.

As a university student about to commence your search for an internship, listen and talk to representatives from a broad cross section of employers about programs and opportunities currently available across the breath of Australia.

Discuss with employers "real" jobs and opportunities available within in their organisations, without the need to travel to a physical location.

As a current or potential owner of a community pharmacy, listen to leaders in the fields of ownership in the Auditorium and then interact with a cross section of Australia's leading experts and Pharmacy Banner Groups in the Virtual Exhibition Hall.​
Of particular note, the Agenda has for you
7 July, 2023 12:35 pm AEST - Opportunities for Pharmacists working in Residential Aged Care, GP Clinics, Industry and more!

Speakers: Debbie Rigby (Advanced Practice Pharmacist and Director of Pharmeducation) and Adjunct Professor Lisa Nissen (Head of School of Clinical Services at QUT).

7 July, 2023 01:00 pm AEST - Women in Pharmacy Leadership.

Speaker: Dr Fei Sim (National President, Pharmaceutical Society of Australia (PSA)).

Host: Peter Guthrey (Senior Pharmacist Strategic Policy, Pharmaceutical Society of Australia).

7 July, 2023 01:30 pm AEST - Uncovering the amazing benefits of working as a Pharmacist in Rural Australia.

Speakers: David Paulmert (Pharmacist in Charge, Thursday Island Pharmacy), Hannah Mann (Pharmacist Managing Partner, Kimberley Pharmacy Services) and Michael Delaney (Pharmacist and Owner, Thursday Island Pharmacy).

7 July, 2023 02:30 pm AEST - Raven's Recruitment presentation of the 2023 Pharmacy Salary and Market Report.

Speakers: Heidi Dariz (General Manager, Raven's Recruitment) and Debbie Capuano (Perm Cons QLD/WA, Raven's Recruitment)

7 July, 2023 04:00 pm AEST - The journey to pharmacy ownership.

Speakers: Natalie Sirianni (Managing Director, Attain) and Frank Sirianni (Managing Director, Medici Capital)
Sponsors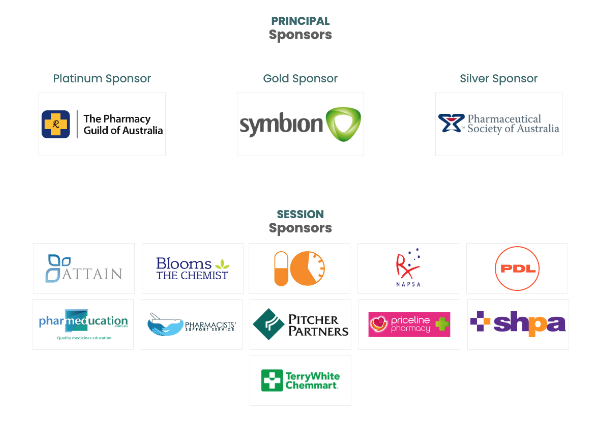 ​
About Us
At Raven's Recruitment, we've been specialising in Pharmacist recruitment since 1987, so we have expert knowledge in the space. If you're looking for an exciting opportunity to work as a locum pharmacist or want a permanent job, then look no further - get in touch with our Recruitment Consultants now.